3 Thrilling Days Of Mesmerizing Concerts & Artistic Music Performances, Spanning Classical To Ethnic Genres.
This Is Just A Fraction Of What Awaits You At The Festival...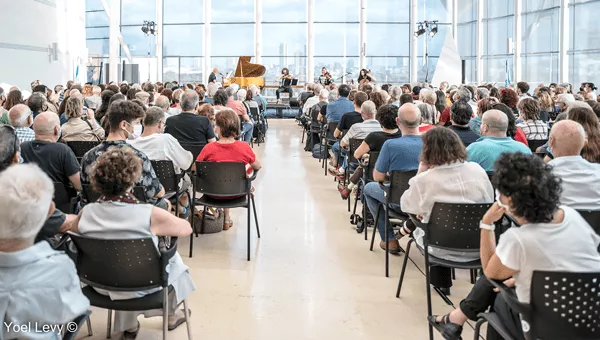 Leah Rabin Hall
The Soul of the Festival: Experience the Magnificence of Classical Vocal Masterpieces in an Architectural Marvel. Immerse Yourself in the Unparalleled Excellence of Performers and the Unforgettable Brilliance of Each Performance.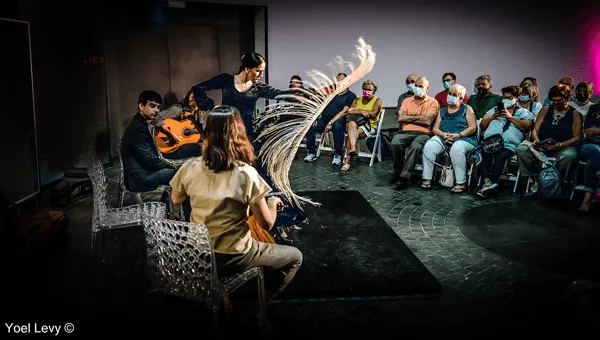 The Round Hall
The Intimate Stage of The Festival - here the audience can enjoy world music, chamber music, & early music while having direct contact with the artists in an intimate & mesmerizing atmosphere.
Triguboff Gardens
Discover the Hidden Gem: Trigoboff Garden at the Rabin Center. Prepare for an Unforgettable Evening of Music and Delight in the Harmonious Blend of Chansons, Jazz, Blues, & Brazilian Rhythms. Step Out, Sip on a Refreshing Beer, & Let the Bouncy Beats Energize You!
Abu Gosh Festival in Tel Aviv is not just hitting high notes, it's also spicing things up in the food department! We believe in serving up a diverse menu to tantalize your taste buds just as much as the melodies and voices on our stages.
"Garden Grooves" - Unforgettable Shows in a Magical and Liberating Atmosphere!
The night program is a Harmonious Blend of Chansons, Jazz, Blues, and Brazilian Rhythms. Fusion of Cultures, where Music Ignites Joy and Celebration.